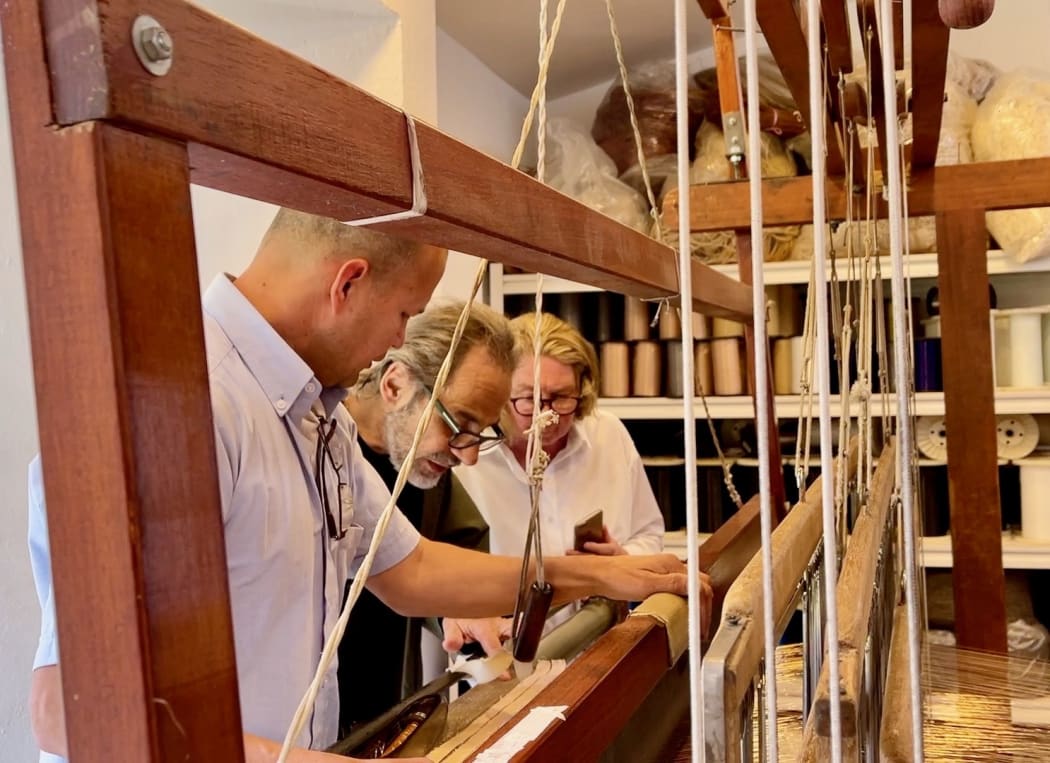 It was a wonderful morning visiting Colombian artists Luis Luna and Monica de Rhodes, in the latter's studio in Bogota. Luis Luna is preparing for his upcomimg exhibition in Beatriz Esguerra Art in May, and will be exhibiting a series of works on canvas and paper, that have been deconstructed and again constructed through weaving, with the help of Monica de Rhodes.

Coffee, which in Colombia is referred to as "tinto" accompanied an animated conversation which included discussions on fibers, tapestries, friendships and old times.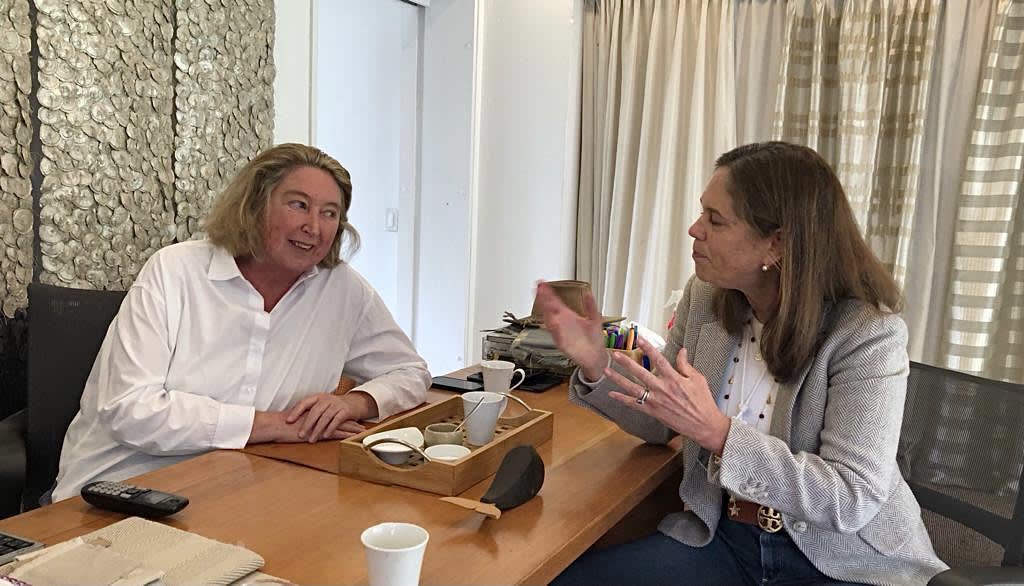 Below is a short video showing how these pieces by Luna are created in the loom.