"People see owning a gallery as a way to get rich. I never thought that I could get rich in the art world. I wanted a life in art. I wanted to live with artists. I wanted to make beautiful shows."
-Arne Glimcher, Gallery Owner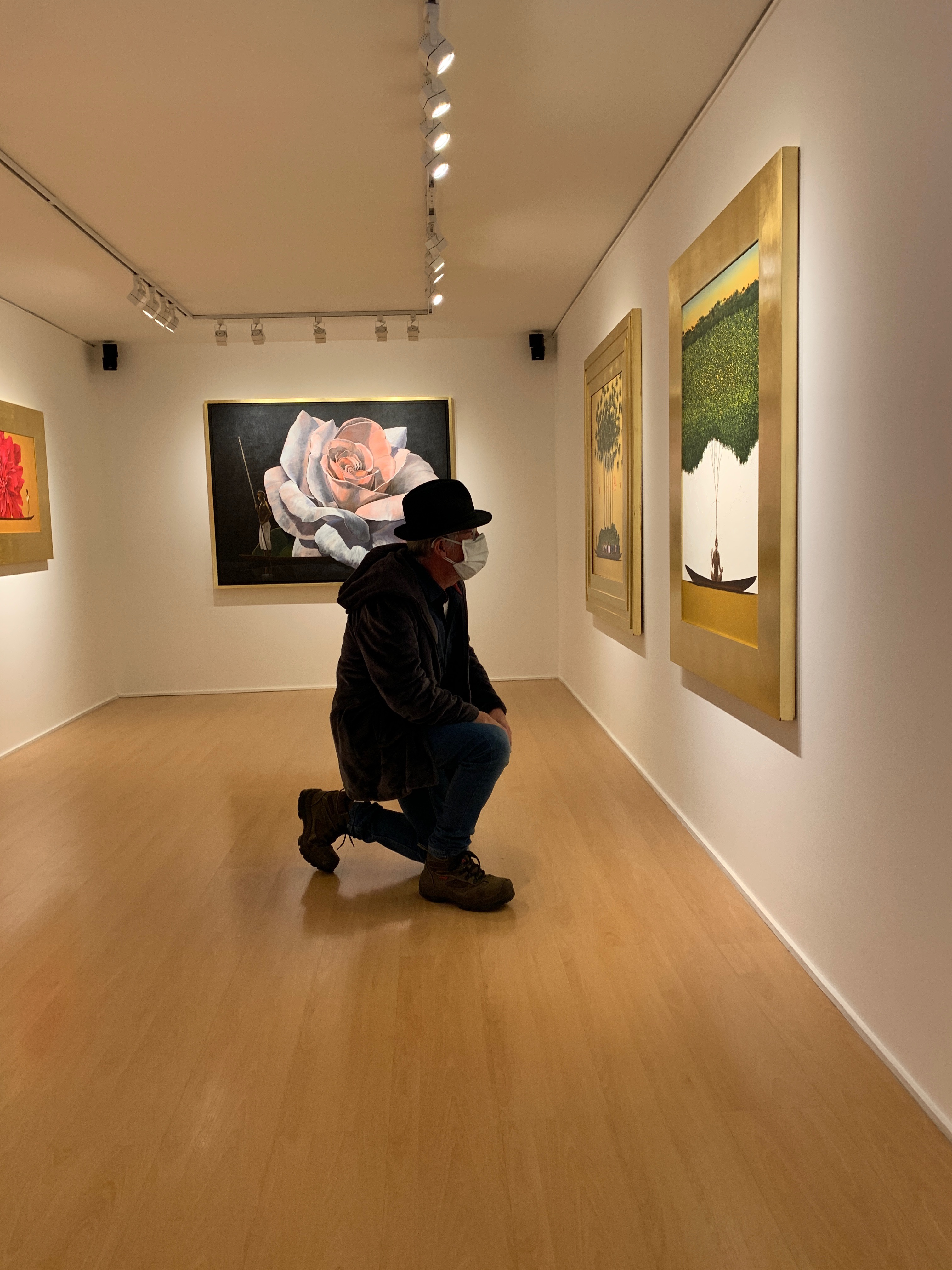 Arne Glimcher and I have a lot in common. We both understand that the art world is often perceived as a mysterious place, a distant universe, or a way to get rich. It has also been considered by many to be an exclusive and elitist society. However, with the innovation of technology, the internet, and the growth of international art fairs, much progress has been made in demystifying this wonderful and creative world and introducing its many players, including artists, museums, cultural institutions, media, curators, fairs, auction houses, and of course, art galleries. I have owned and directed my art gallery for 22 years. My position has provided me with a wealth of experience and professional insights to be able to explain the important role and purpose of a gallery within the art world.
This article is dedicated to all those who told me and continue to say, "Your job is so wonderful. You make so much money promoting beautiful art to beautiful people." This is a wonderful perception - but there is so much more to the reality.
I opened my art gallery after years of living and working in the world of art. I majored in Art History at Middlebury College in Vermont and began my career working at the Gold Museum in Bogota, Colombia. My career led me to formative positions in the same city, working with the Art Department at the Bank of the Republic, and the Museum of Modern Art, in the museology, curatorial and editorial departments, respectively. Breaking with tradition, I forged a path with a partner and launched an art consulting office in the late 80s and early 90s. It was a new concept in Colombia. In 2000, I went out on my own and opened Beatriz Esguerra Art.
The primary purpose of an art gallery is to nurture visual artists, promote their work, and expose them to the public, collectors, media, and cultural institutions. Furthermore, the gallery works tirelessly and strategically to advance the artists' careers and establish them in the professional art world both locally and globally. To achieve this vast mission, a gallery must provide appropriate exhibition space, manage administrative and curatorial staff, provide insurance, secure advertising, invest and participate in a myriad of very expensive art fairs, develop and set up websites, pay for subscriptions, and produce timely and well-attended events. Each gallery represents and promotes a group of artists that, in general terms, follows a specific line and style; this makes each art gallery unique. For example, some galleries represent emerging artists, and others promote specific art genres such as abstract or contemporary art, art on paper, or the masters of the 20th century. Mistakenly, many think that any artist fits in any gallery without considering the vision, mission, and style promoted by the specific gallery.
To draw attention to and position their artists, galleries must organize in-person and online exhibitions of their work. Before an exhibition can open, the gallerist must conduct studio visits, select and curate the artworks, craft and distribute press releases, write exhibition texts, draft installation plans, and organize and produce several live events to introduce the public, press, collectors, and institutions to the featured artists and their work. Simultaneously, the gallery must put together the online version of the exhibition and enrich it with videos, interviews, texts, 3D virtual tours, and photographs for those unable to visit the physical gallery.
In addition to all of the traditional marketing efforts and in order to increase global visibility, a gallery must work to establish and maintain a strong digital presence on a variety of social media platforms. Social media content creation and calendars require the same degree of care that is applied to the physical handling of artworks. It is a costly effort that involves creativity, strategy, and organization.
The gallery also presents its artists' works for inclusion in public collections, cultural institutions, museums, biennials, and salons, to further their careers and increase the value of their work.
Galleries play a crucial role in establishing the pricing of artwork. Prices are set based on the artists' curriculum (education, exhibitions, publications, and experience), talent, quality of the work, cost of materials, and the laws of supply and demand.
Establishing the price of an artwork is similar to defining an employee's salary. If the person is young, with little experience, and has a short CV, their pay will start lower. If they have extensive experience, have worked in their industry for years, and are well known for their contributions and professionalism, their compensation will be higher and continue to increase in value. Therefore, one of the gallery's principal responsibilities is to ensure that the price of the artworks is consistent with the artist's CV and his position in the art market. Buying art in galleries guarantees the proper management of these artists' careers and balances the correct value of their works within the professional art market.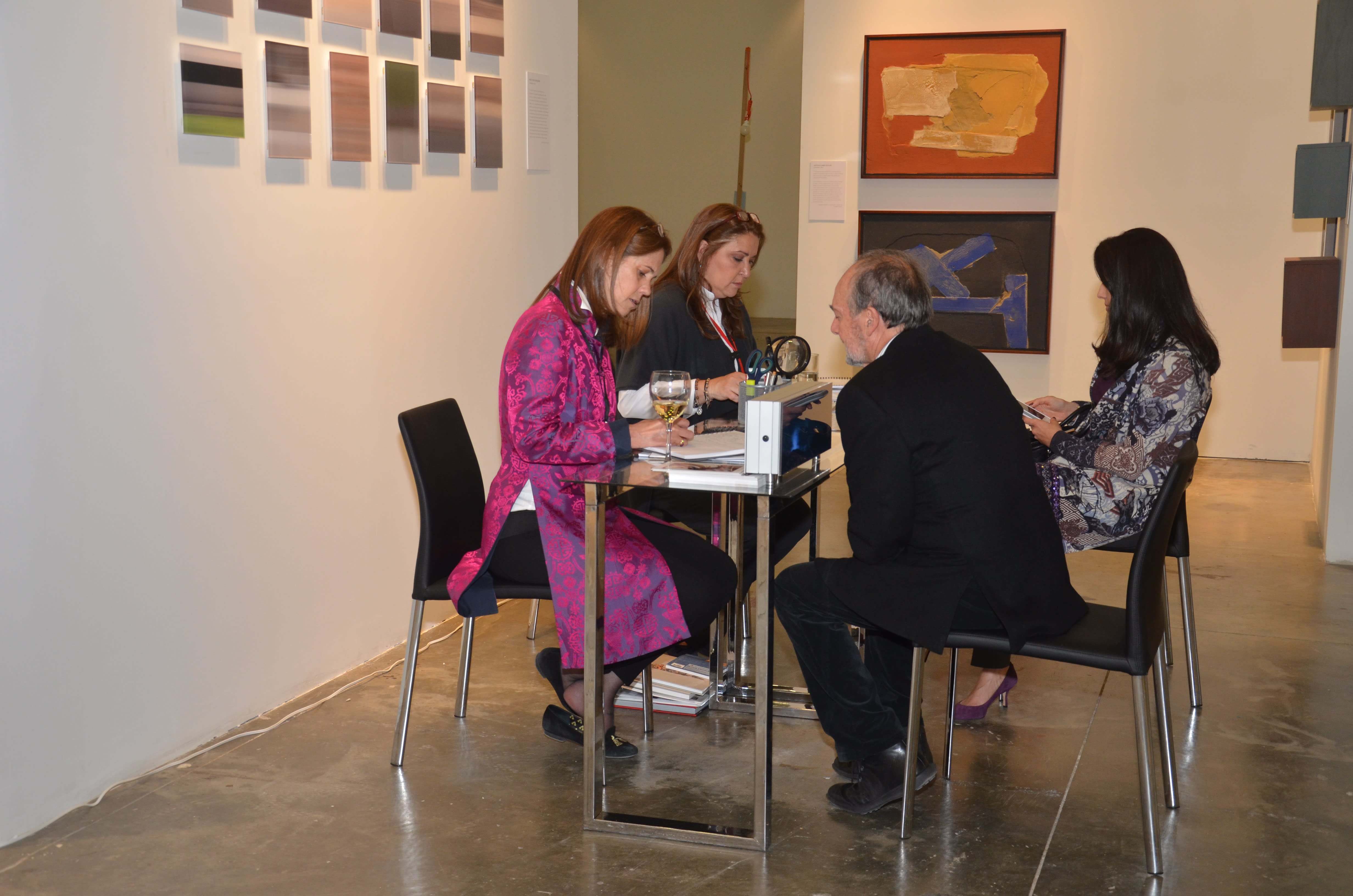 And we arrive at sales. After executing all that has been described above, then there can be sales. I would say that 90% of the gallery's time is spent on organization and marketing, and 10% on sales efforts. They are the channel through which the artists' works can be acquired and enjoyed by the general public. Sales ultimately fund the artist and the gallery. It is essential to explain how the profits from art sales are distributed between the gallery and the artist: when the artist and the gallery agree to work together, it is the artist who hires and pays for the gallery's services to promote and manage his career. It is not the gallery that "strips" money from the artist.
With that said, a space that only sells works of art, without the purpose of advancing the career of any particular artist, without holding exhibitions, without a specific theoretical and aesthetic direction, is quite simply an "art store." And a person brokering the sale of art without investing in the artist is simply an "art dealer." Many "art stores" and "art dealers" call themselves an "art gallery', but they often fail to fulfill the most important part of an art gallery's duties - that of supporting and nurturing its artists.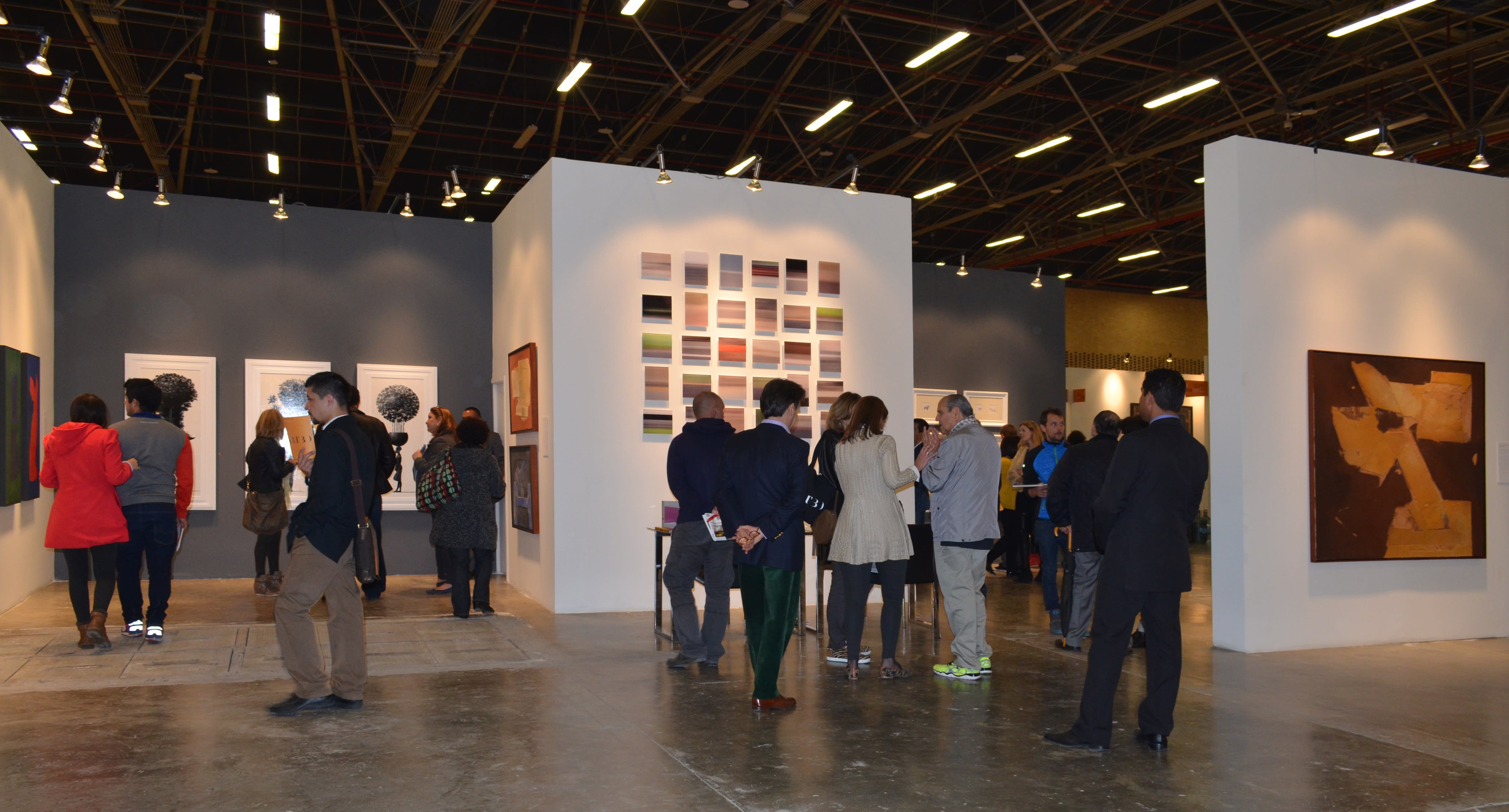 One of the significant differences between art galleries and art dealers or stores is that the latter can't participate in art fairs. Most art fairs are exclusively for art galleries that program exhibitions throughout the year and work with a defined group of artists. To participate in an art fair, galleries must apply and submit a specific exhibition proposal. It must include the gallery's mission and vision, its CV and that of its artists, and sometimes a complete rendering of its booth presentation. The preparation for just the application requires time and strategic planning. Applications are reviewed by a selection committee that chooses a limited group of galleries that provide a harmonious theoretical and visual balance and an exciting experience for attendees. Not all the galleries that apply to an art fair are admitted.
Galleries that make an investment to participate in international art fairs and exhibit art from a specific country are acting as their ambassadors through its art. They introduce their culture to the world without support from national institutions or governments.
Art Galleries showcase artists in a professional and structured manner that guarantees the quality and appropriate pricing for their artworks. Gallerists discover new talent and present unseen work to the public, press, institutions, and collectors. They open their doors with free admission and provide a cultural and educational experience.
"The nice thing about the gallery shows is that without having to pay any money you can just go and see it."
-Yoko Ono
Like Mr. Glimcher, I wanted a life in art. I wanted to live with artists. I wanted to make beautiful shows. After living, working, and breathing life in art, I can attest that art galleries are exciting spaces for discovering and enjoying new worlds of aesthetics and creativity. Galleries are enriching and integral in advancing global culture to those who visit them.
If you're wondering who I am and what my gallery is like, visit me virtually at www.beatrizesguerra-art.com, or physically at art fairs in the US, or in Bogota, Colombia. I will be very happy to welcome you into my art world.